In today's climate, when responding to assist officers in a critical incident, there are many important factors to consider. In this session, we will dive in to explore and answer questions related to fact gathering after an incident. Questions reviewed will include: Do you do a walk through immediately at the scene, the next day, or at all? Do you tape it?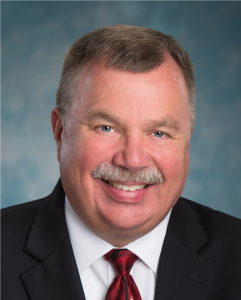 STEVEN J. SONDERGAARD,
ESQUIRE AND PROFESSOR OF CRIMINAL JUSTICE
Professor Sondergaard served as a police officer for nearly 10 years. His law enforcement experience was gained in a rural sheriff's office, a small city and a metropolitan agency. While employed by the Charlotte, N.C. Police Department, he served as a Field Training Officer(FTO) and was a member of a felony investigation task force.
Upon graduation from law school, he was employed by a large law firm. He later joined the staff of the Office of the Hancock County Prosecutor, serving as an Assistant County Prosecutor in the Criminal Division.
Professor Sondergaard joined Defiance College in 1993 and teaches classes that are law, law enforcement, and forensic science related. He is currently operating his own private practice under the name Steven J. Sondergaard in Defiance Ohio, which focuses on collaborative law, divorce, custody, estate planning, and criminal defense.
Reservations through L.E.O.R.F. 1-800-247-4872 or by email at: [email protected]