I attended my first National Police Week in May of 2005, I was a lost broken 28 year old widow. My husband, Marion County (OH) Sheriff's Deputy Brandy Winfield, was murdered the previous year on October 14, 2004. He was shot in the back of the head while giving a disabled motorist a ride home. During that next seven months I was run rampant from one fundraiser to the next, from memorial service to award service, the media followed me at each event wanting that perfect photo of the grieving widow crying. I was exhausted and had not even taken time to reflect on my loss. Being busy was how I survived, being alone and reflective of how I was going to heal and survive was too painful to even fathom.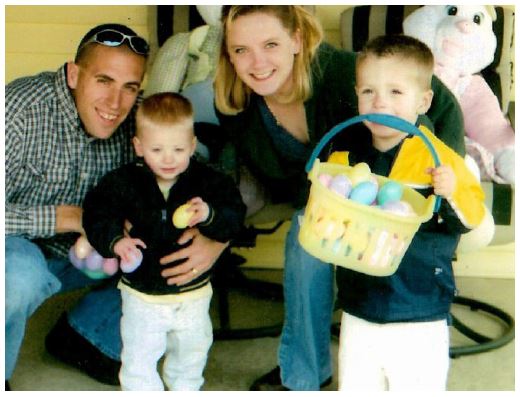 At this point, the thought of another memorial service was overwhelming to say the least. We were at the stage where our family was imploding from grief competition and not communicating with one another at all. I was isolating myself from everyone around me. I felt like nobody understood me. What I really wanted was to talk to my husband about all the things that had happened and how to move forward.
Tons of people from the department were attending and there was a split between people either on my side or his parents side. The thought of bringing all this turmoil to a national event had me wanting to run away and never look back. I was anxious to say the least.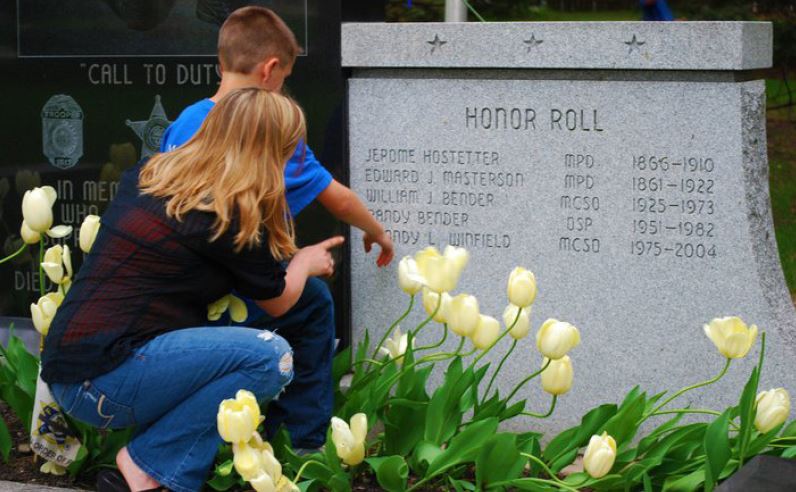 As I arrived at the airport I was met at the gates by uniformed police officers who took my carry on luggage. I was shown to a bus which was escorted through D.C. traffic to the host hotel. I realized as I looked around that I wasn't the only person in this situation. Here was a bus filled with other people who had experienced this journey as well.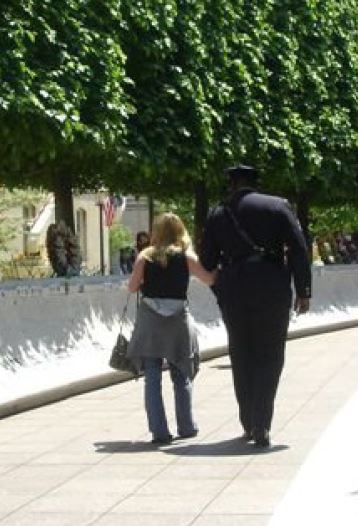 I spent the first day touring D.C. with some of my friends from Ohio C.O.P.S. Thankfully we had a strong chapter and I had already met other survivors. They took me to the National Law Enforcement Officers Memorial Wall to leave the items I brought in memory of my husband. I was overwhelmed with emotion seeing all the items left by other survivors. Drawings and letters from small children to their parents, wreaths, car doors, and boots left below names. Seeing his name for the first time I was overcome with grief. This was not happening to me, it wasn't supposed to be this way.
The next few days were a blur of activity. It was organized chaos. I didn't have time to breathe or unwind from all I was taking in. The candlelight vigil was breathtaking but I was filled with anger at being there and old emotions coming to the surface. I cried all the way back on the bus to the host hotel.
The memorial service was another exhausting day where I just wanted to be back home and I had a hard time "enjoying" the service. There had been drama around the seating and who took part in the service. I was over drama and didn't want it spoiling this time to honor my husband.
None of us were very good at keeping our emotions in check at this point. The past seven months were starting to boil over. It was hard to feel all these emotions yet also a sense of pride for the sacrifice my husband had made for his nation at the same time.
At the insistence of the other survivors from Ohio C.O.P.S., I attended the counseling sessions. I was able to process some of my emotions and realize I wasn't alone. We weren't the only family allowing our grief to tear us apart. We weren't alone in our turmoil and drama. I wasn't the only widow so angry at everything and everyone around me. I wasn't the only person with pre-trial motions looming back home. I listened to each of these people and finally there were others who knew what I felt.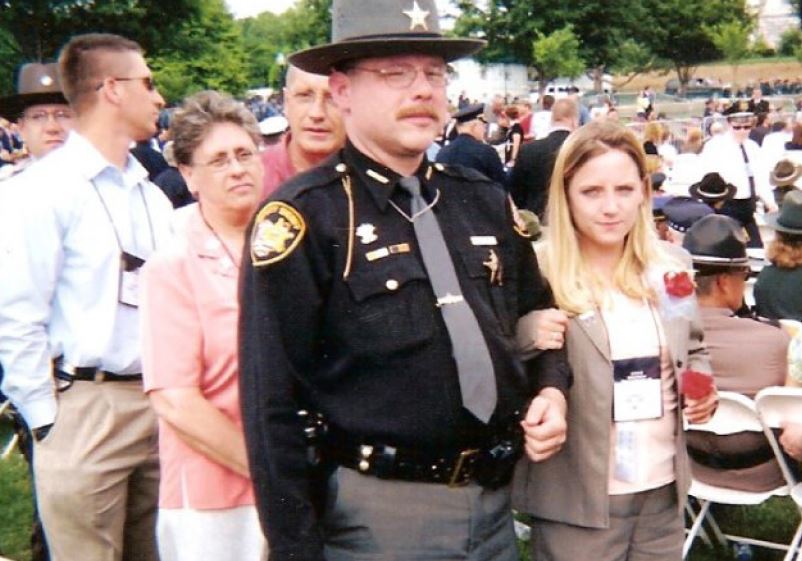 I wish I could tell you that I magically returned healed and ready to take on the world. However much we wish for that, it just isn't how grief works.
What I did return with was a sense of hope and feeling less alone in this journey. I signed up for the C.O.P.S. Spouses Retreat as soon as I could. I wanted these connections, I wanted to heal, and I wanted to live again. We went to C.O.P.S. Kids Camp as soon as my kids were old enough. It was a journey that did lead to healing even if it took years.
It was 10 years ago on the hill at C.O.P.S. Kids Camp above the swimming area as we watched my kids swim, where C.O.P.S. Counselor Angie McCown sat down with me and told me I was a good mother. I wasn't messing up my kid's lives. I could do this on my own. It took someone just confronting those feelings inside me for me to start believing I could heal my broken life.
As you plan to attend National Police Week for your first time, I want you to know that you are not alone. No matter what you are experiencing right now, there are other survivors who have felt the same way. Take time to meet the other survivors, take those extended hands, and allow hope to fill your heart. I left with only hope in 2005, but it lead me to so much more.
I will be there this year for my 15th time watching my 18 year old son ride with Law Enforcement United in honor of his father. He was a heartbroken three year old the day his daddy didn't come home. Today he is a proud son who acts and looks just like his father. All those years ago I never thought the spark of hope I felt that week would lead me to raising two awesome young men who would embrace their C.O.P.S. Kids family.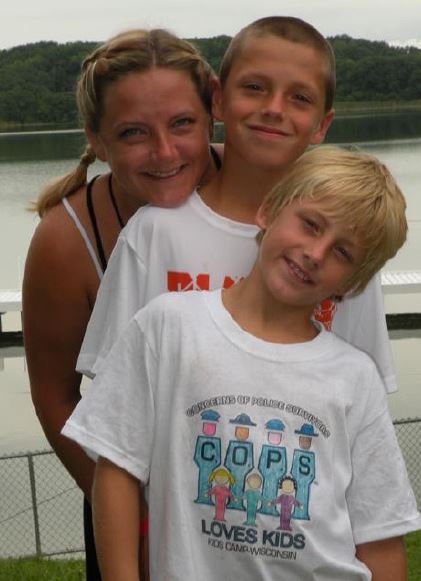 My younger son attends retreats yearly to see his best friend, Gwen. I also have a daughter from an-other relationship who loves to volunteer during National Police Week. Even though she came after, she embraces our C.O.P.S. family and always feels welcome. Please find us and introduce yourself. Most of all, please open your hearts to the healing that a seed of hope can provide.