Sara Slone, C.O.P.S. Communications Director wrote for COPS, "Surviving Son Rides in Honor of Fallen Father Amid Cancellation"
Landon Winfield was just three years old when his father, Marion County (OH) Deputy Sheriff Brandy Winfield, was shot and killed on October 14, 2004. Landon grew up going to C.O.P.S. Kids Camp with his brother, Tyler, and their mother, Sara.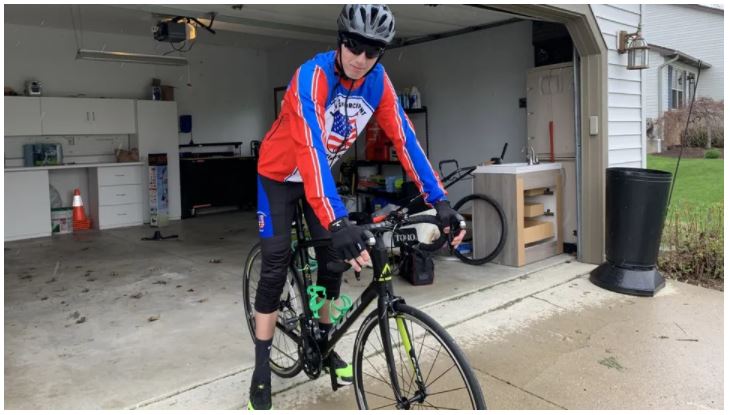 "Growing up, everyone had a dad and nobody understood what it was like to have a father who had died," Landon said. "When I got to Kids Camp when I turned six, I was like 'Wow! I am not alone!' and that camp made me who I am today."
C.O.P.S. Kids Camp is one of the largest attended Hands-On Programs that C.O.P.S. offers. Surviving children, ages 6-14, attend with their parent or guardian. Often times, it's the first time they meet other families who have gone through the same tragedy they are experiencing. Age-based grief counseling, paired with outdoor activities, crafts and other camp activities, allow for kids to learn to grieve their fallen parent and get the peer support they lack at home.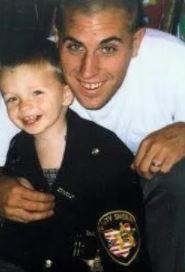 C.O.P.S. Kids Camp is fully funded by Law Enforcement United (LEU), a group of active and retired law enforcement officers who ride over 250 miles on bicycles in honor of fallen officers. Started in 2009, LEU has donated over three million dollars to C.O.P.S. programs. To stay true to their mission of "honoring the fallen and supporting their families", law enforcement survivors are also allowed and encouraged to join the ride which ends in Washington, D.C., on May 12 during National Police Week.
Due to COVID-19, all events of National Police Week have been canceled, including the LEU ride. But that's not stopping Landon from continuing his dream of riding in honor of his dad.
"I wanted to find a way to start working out so back in 2016, I saved up enough money to buy a road bike and started riding the trails in my neighborhood," Landon said. "I realized I really enjoyed it."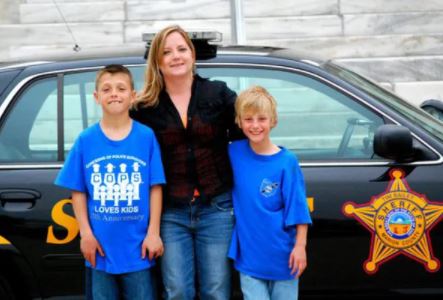 Knowing members of LEU who had mentored him at Kids Camp, Landon says he always knew his ultimate goal was to train to ride with them. "I want to ride in memory of my dad and I've always had a goal to make him proud," Landon said. "He may not be here, but I know he's watching."
2020 would have been the first official ride for Landon. Although canceled, LEU uniforms were sent out to members and Landon could not contain his excitement when his arrived. For many survivors, riding with LEU is so much more than fulfilling a passion of riding a road bike. It is the comradery and being surrounded by officers who know their story and know why they are there.

"I think it helps me heal. These officers know what happened to my dad. I know they are going to do everything in their power to help me get to the finish line in D.C.!" Landon said.
Landon, who has hopes of becoming a law enforcement officer himself, says he remembers waiting for the LEU riders to come in each year and understanding the honor they give to fallen officers and their families. "When survivors see LEU riders arriving into D.C., some of them are emotional because they know why we ride," Landon said. "When I get to that finish line, I don't care if they are a stranger, I'm going to walk up to them in my LEU uniform and tell them 'You're not alone and we are all here for you."'