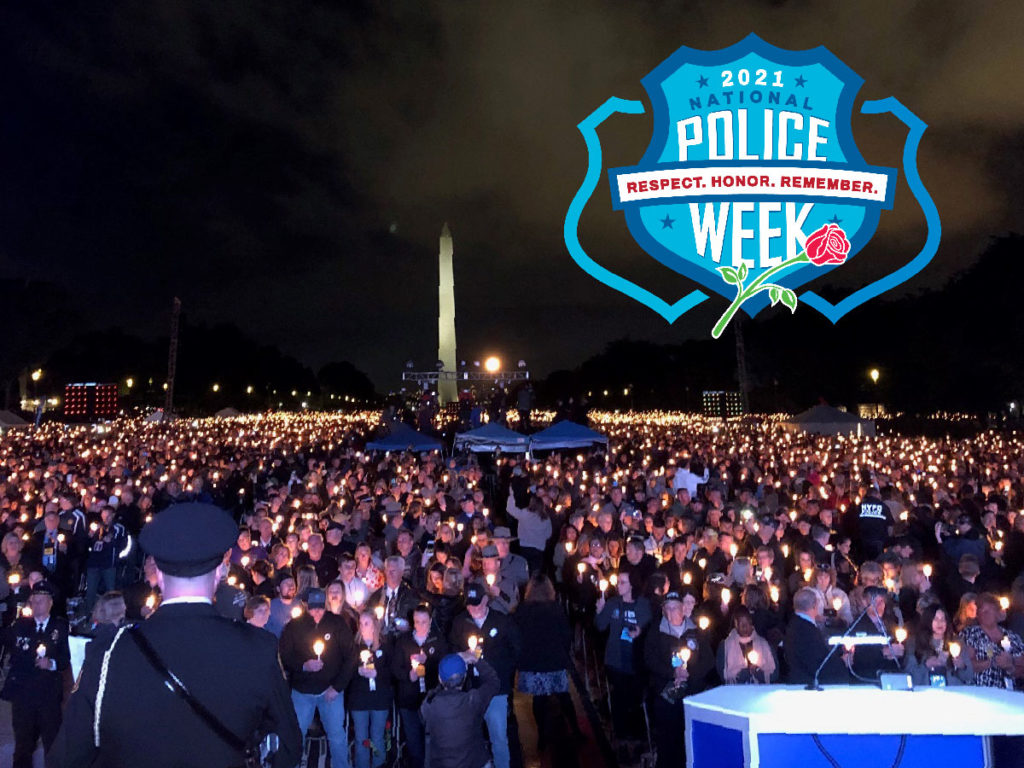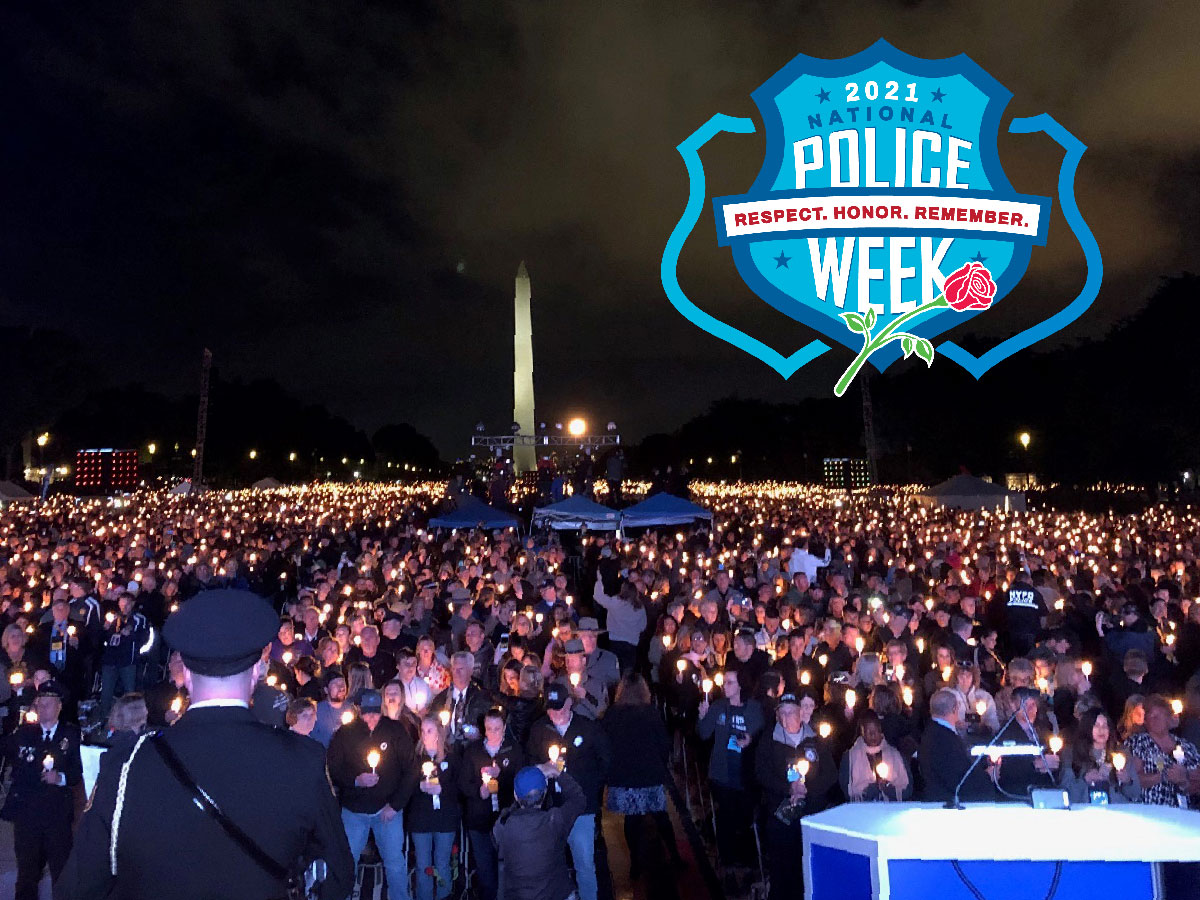 On October 1, 1962, President Kennedy signed a proclamation that designated May 15 as Peace Officers Memorial Day and the week during which May 15 falls as Police Week. In 1982, the Memorial Service began as a gathering of 120 survivors. It has now grown to tens of thousands of attendees from the law enforcement community, both from within the U.S. and across the world, who participate in events that span throughout National Police Week to honor those who have made the ultimate sacrifice.
Though COVID-19 has changed the way we celebrate National Police Week, we are just as steadfast in the importance of the tradition and in how we remember and honor our fallen heroes. In 2021, the names of 394 officers killed in the line of duty were added to the National Law Enforcement Officers Memorial in Washington, DC. These 394 officers included 295 (182 fatalities are COVID-19-related) officers who were killed during 2020, plus 99 officers who died in previous years but whose stories of sacrifice had been lost to history until now.
The National Law Enforcement Officers Relief Fund will host a Virtual Candlelight Vigil on May 13 at 8:00 p.m. to memorialize those who sacrificed all for their communities. An in-person event honoring the fallen will be held during National Police Weekend, Oct. 13-17.
Preview the 33rd Annual Candlelight Vigil
Register to receive information on the 33rd Annual Virtual Candlelight Vigil as it becomes available.
2021 Schedule of Events Details
Schedule at a Glance ( Click here to see the schedule in PDF file )