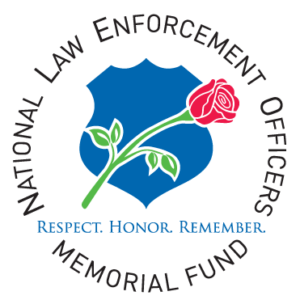 The National Law Enforcement Officers Relief Memorial and Museum has released their June 2021 report on line-of-duty officer deaths.
8 deaths were firearms-related
4 deaths were traffic-related
5 deaths were due to COVID-19
1 death was classified under other causes
Those 18 brave officers' names will be added to the National Law Enforcement Officers Relief Memorial Wall in 2022.
Police Officer David Dewayne Parde
Reserve Deputy Sheriff James Driver
Police Officer Kevin Andres Valencia
Master Patrol Officer Jesse Peter Madsen
Police Officer Dominic Jared Winum
Police Officer Horacio Sebastian Dominguez
Agent Juan Francisco Rosado-Lopez
Special Agent Jimmie John Daniels
Lieutenant Juan Rafael Riveria-Padua
Police Officer Brandon Michael Stalker
Agent Luis Angel Marrero-Diaz
Correctional Officer Michael Donovan Teachout
Agent Juan Ramon Ramirez-Padilla
Lieutenant Roberto Rodriguez-Hernandez
Police Officer Mark Shawn Lentz
Airman First Class Leebernard E. Chavis
Deputy Town Marshal Walker Cobb
Special Deputy Constable Cyrus Abel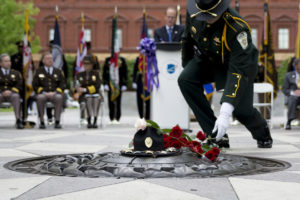 Out of utmost respect, and with great diligence, the National Law Enforcement Officers Memorial Fund has transitioned from reporting Recently Fallen Officers in real-time to monthly announcements of fully vetted, Official Line-of-Duty Fallen Heroes. This official monthly announcement will share the names of the fallen who have been through their stringent review process, and approved for inclusion on the Memorial.
Click here to see the full June 2021 Report https://nleomf.org/honor-fallen-heroes?utm_source=wordfly&utm_medium=email&utm_campaign=Fallen_Officer_HONOR_Infographic&utm_term=June_30_2021_June_Honor_Rept&utm_content=version_A
Click here to see the full May 2021 Report https://nleomf.org/honor-archive-may-2021
Click here to see the full April 2021 Report https://nleomf.org/honor-archive-april-2021