Run for the Badge 5K on October 9, 2021
All runners, walkers, and Memorial and Museum supporters across the U.S. are invited to meet in Washington, DC, or virtually to raise money, and earn prizes in honor of law enforcement!
Run for the Badge is a fully supported timed 5K race on a closed course starting and finishing at the National Law Enforcement Memorial and Museum campus (NLEMM) located at 444 E Street, NW, Washington, DC.  The race begins promptly at 9:00 a.m. and will be followed by an awards ceremony at 10:30 a.m.
Individuals can register as a participant and/or create a team. No matter how you choose to participate, you will be honoring the service of our nation's law enforcement.
Click here to find out more.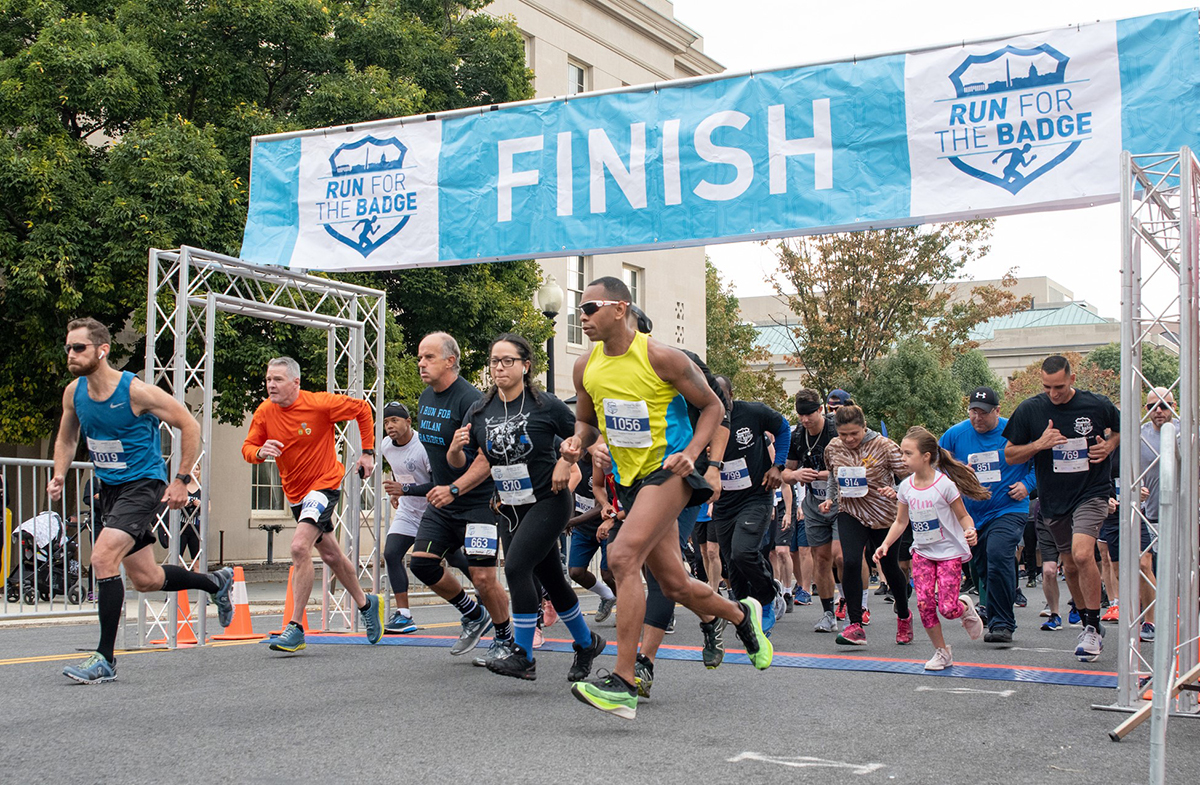 Candlelight Vigil on October 14, 2021
This year, hundreds of names were engraved on the walls of the National Law Enforcement Officers Memorial in Washington, D.C., bringing the total to 22,611 officers killed in the line of duty memorialized there.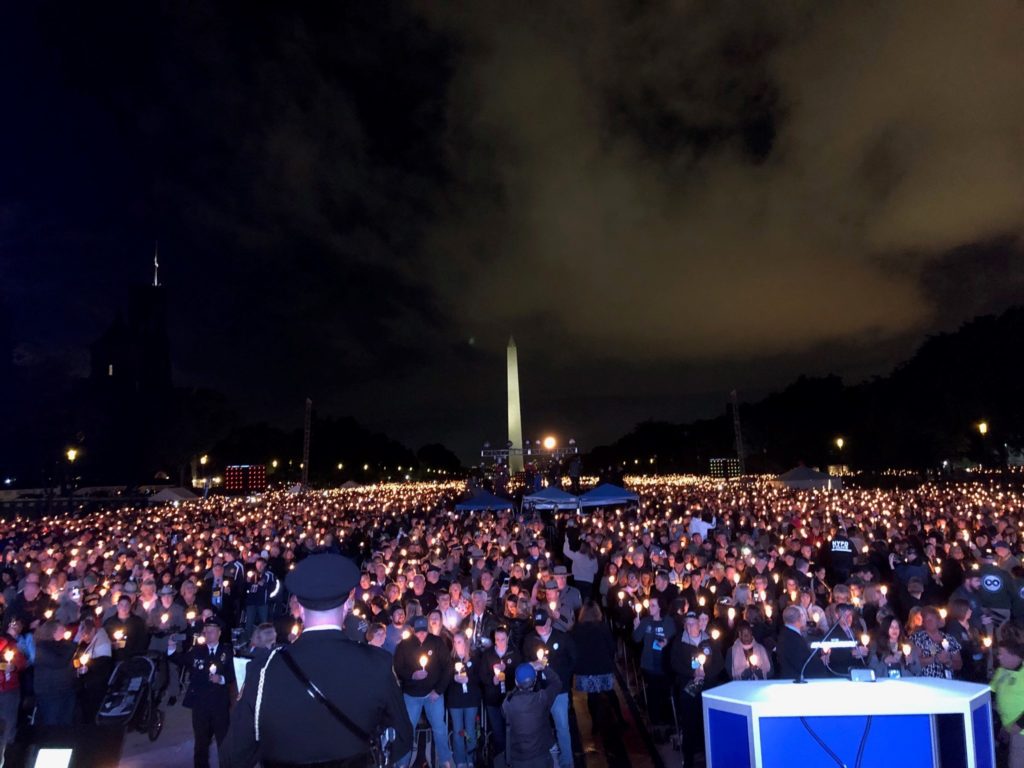 The NLEOMF is hosting a Candlelight Vigil on Thursday, October 14 at 6:00 pm  on the National Mall in Washington, D.C. to memorialize those who sacrificed all for their communities.
Click here to find out more.
A virtual candlelight vigil was held previously on May 13, 2021.