I.U.P.A. and Sarasota County School Police Association Member, School Resource Officer Jose Castellanos was awarded the 2022 National Association of School Resource Officers Regional Exceptional Service Award for Region 1. NASRO stated in the award letter, "Although we received a number of worthy nominations, your commitment to fulfilling NASRO's mission to create safer schools and safer children stood out as a shining example. It is apparent that you carry out NASRO's Triad Concept in your work and that you exemplify the best in school community policing through your dedication and innovative service. It is a privilege to bestow this honor to one who exemplifies the title of school resource officer so well."
Ryan Kelly, Booker High School Law Academy Coordinator, wrote a letter in support of SRO Castellanos to be bestowed with the award.
(Click the image below to view in PDF version)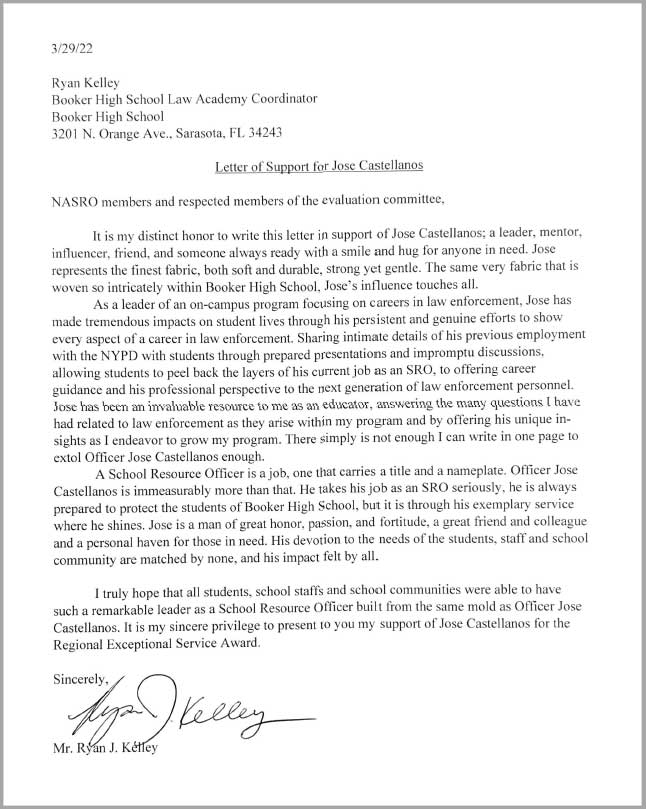 Officer Castellanos shared about his experience of being an SRO.
(Click the image below to view in PDF version)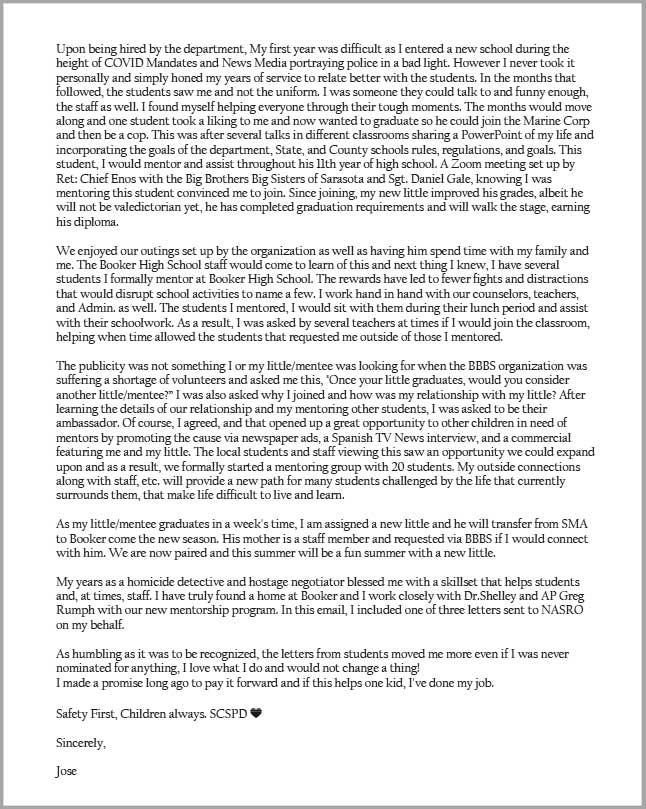 One of the students also wrote a touching letter to Officer Castellanos to thank him for making a difference in their life.