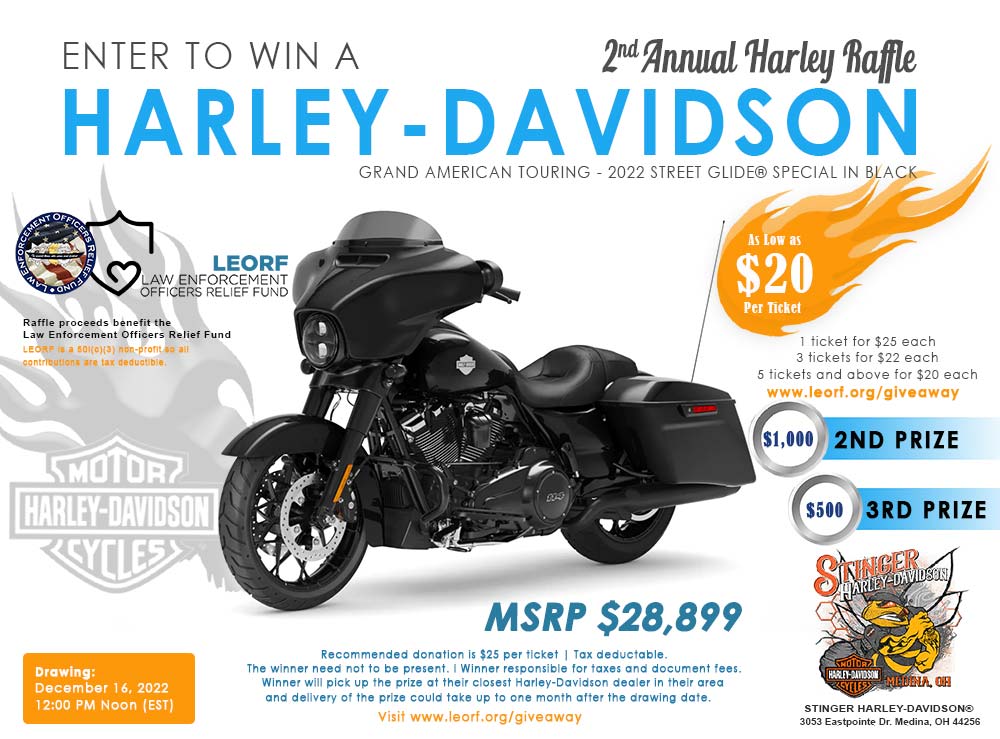 We all love our Harley Davidson bikes! Here are some fun facts you probably did not know. For instance, did you know that the founders of the company were all inducted into the Labor Hall of Fame by the U.S. government in 2004 because of their deep commitment to their workers? Read on to find out more!
The 45-degree motor creates the "throaty growl" of the Harley Davidson bike.
William S. Harley, the founder of Harley Davidson, initially worked on a small engine he designed for a bicycle frame in 1903 in a shed. The initial test was unsuccessful since the bike could not climb hills without the rider needing to pedal.
In 1904, William S. Harley had improved upon the design. He entered his prototype into a race at the State Fair Park where he won fourth place!
William S. Harley won first place in a 15-mile race in Chicago in 1905 with his prototype. Mass production of the bike began that year of eight motorcycles.
In 1909, the first V-twin powered Harley Davidson was made. It had a 45-degree cylinder, a horsepower of seven, and displacement of 49.5 cubic inches.
In 1914, Harley Davidson had a signed and sponsored racer named Otto Walker who won a race in which his average speed was over 100 miles per hour for the entire run. This was the first time a motorcycle averaged over 100 miles per hour.
By 1920, Harley Davidson had 2,000 dealers in 67 countries worldwide. They were the biggest motorcycle manufacturer in the world.
Harley Davidson bikes are commonly referred to as a hog. This term originated with a group of farm boys in the 1920s who often raced their motorcycles and their mascot was a pig who they took on victory rides after winning their races. The members of the group were referred to as "hog boys".
In 1928, the oldest Harley Davidson club was founded during a wedding reception when a famous Czech racer got married. 60 fellow Harley riders attended the wedding and during the reception, they decided to get together more often, forming the first ever Harley Davison club.
In World War I, Harley Davidson provided over 20,000 bikes for the United States military. In World War II, they provided over 90,000!
Evel Knievel, the most famous stuntman in the world, rode a Harley in 1975 when he broke the world record for the longest jump over and across 14 Greyhound buses. The model of the bike was an XR-750.
Harley Davidson provides police bikes for 45 foreign countries and over 3,400 LEO departments in the United States. They have been manufacturing bikes tailored to law enforcement for over 100 years!
The Harley Davidson Museum opened in 2008 in Milwaukee, Wisconsin. The museum has fun activities for kids, an engine room where you can look at engines that are broken down and being reassembled, and is jam packed with bikes and historical photos.
The television show Harley and the Davidsons was released on the Discovery Channel in 2016. It was based on the true story of the origin of the bikes.
Some Harley riders are superstitious and like to hang a Harley bell on their bikes to protect them in their travels. Buying the bell yourself is supposed to mean good luck, but if someone buys it for you and gives it to you, then the luck is doubled.
Now that you know all of those fun Harley facts, why not donate to LEORF to help out LEOs and enter a Harley bike raffle to win a Grand American Touring 2022 Street Glide® Special in black!