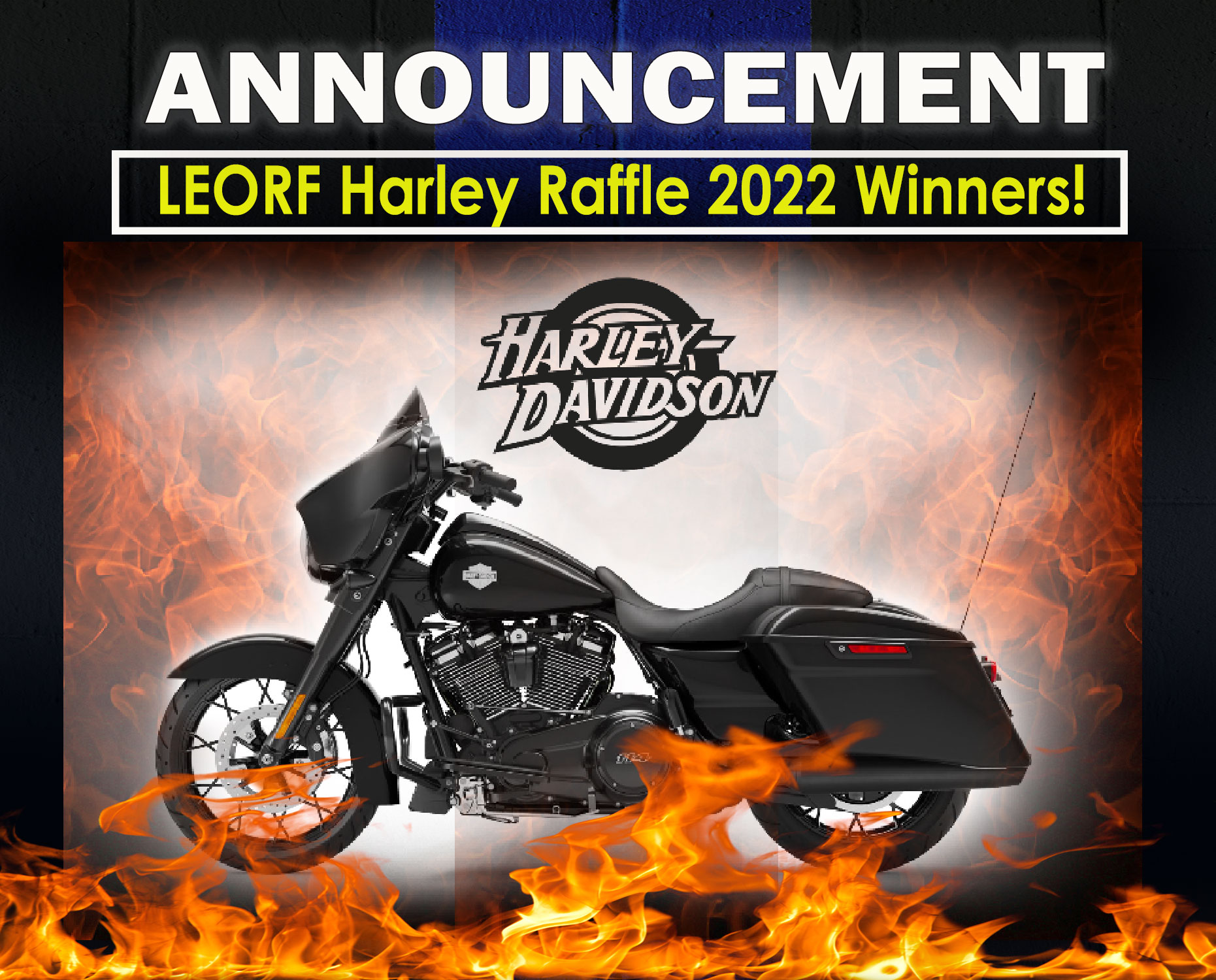 The winners of the LEORF Harley Raffle 2022 are:
1st Prize: Grand American Touring 2022 Street Glide® Special in Black for Mr. Jon Miller from New York.
2nd Prize: $1,000 for Mr. James Cady from Florida.
3rd Prize: $500 for Mr. Hector Corchuelo from New York.
The Law Enforcement Officers Relief Fund and Stinger Harley-Davidson, Medina, OH, worked together to raffle off this impressive bike to raise money for LEORF. LEORF was created to assist law enforcement officers and their families when faced with tragedy, such as violence or natural disaster. It can sometimes take weeks to put together the necessary paperwork to collect the benefits officers and their families have earned and deserve. The Law Enforcement Officers Relief Fund is there immediately to support our public safety officers in their greatest time of need.
LEORF is a 501(c)3 non-profit charitable corporation so all donations are tax deductible. Click here to learn more about LEORF and how they help LEOs and their families.