In advance of the twentieth anniversary of 9/11, I.U.P.A. Local Virginia Beach Police Benevolent Association 34 presented a wreath of flowers to each of the four city precincts, their police memorial, and the Virginia Beach Fire Department Training Center.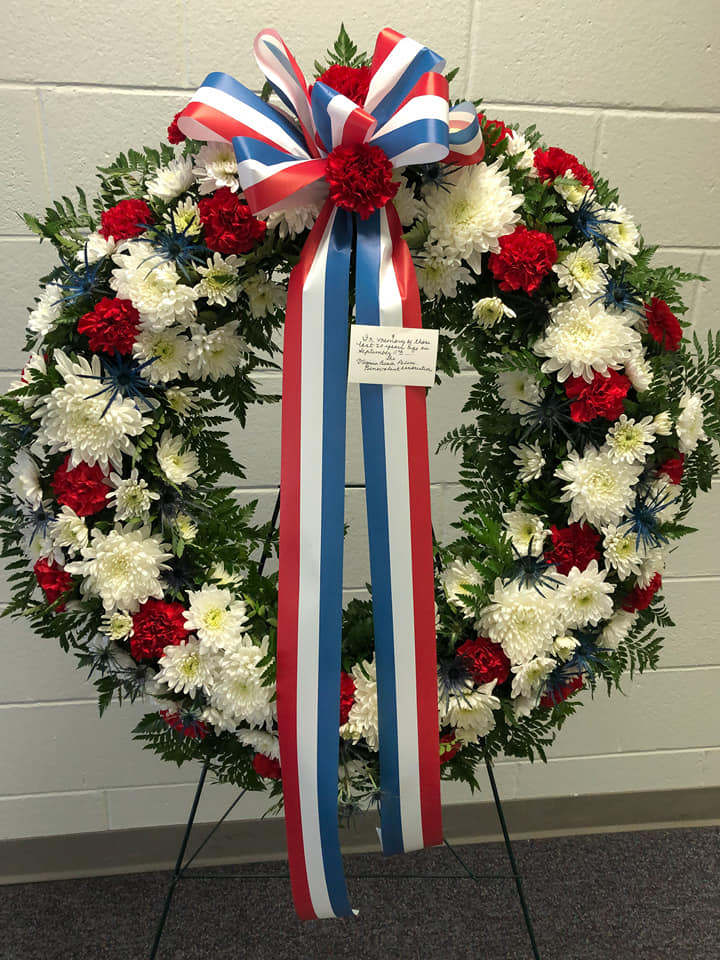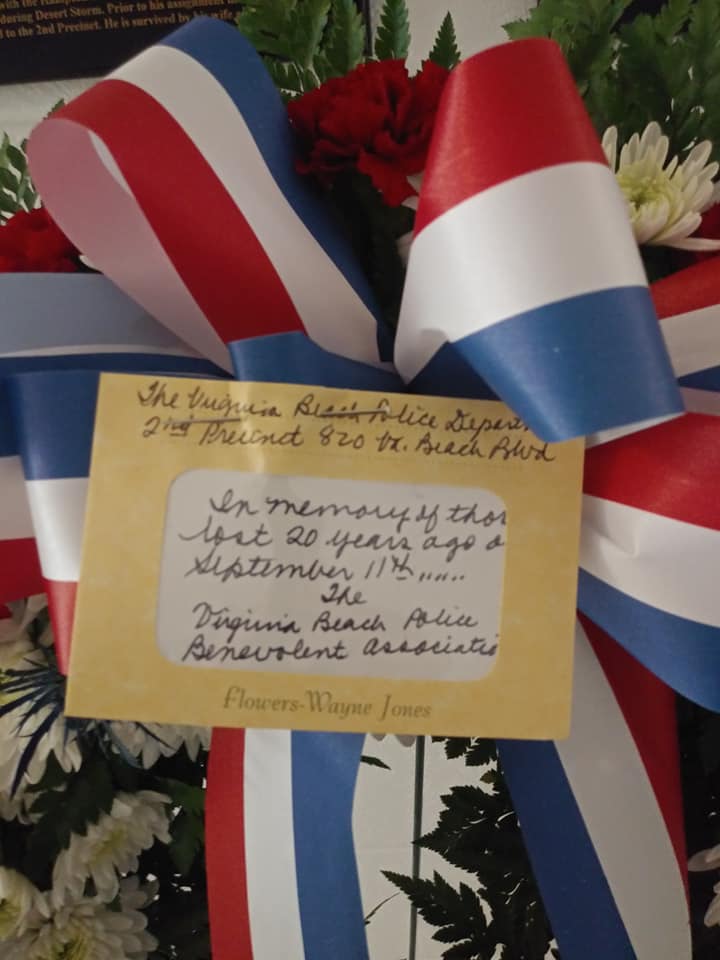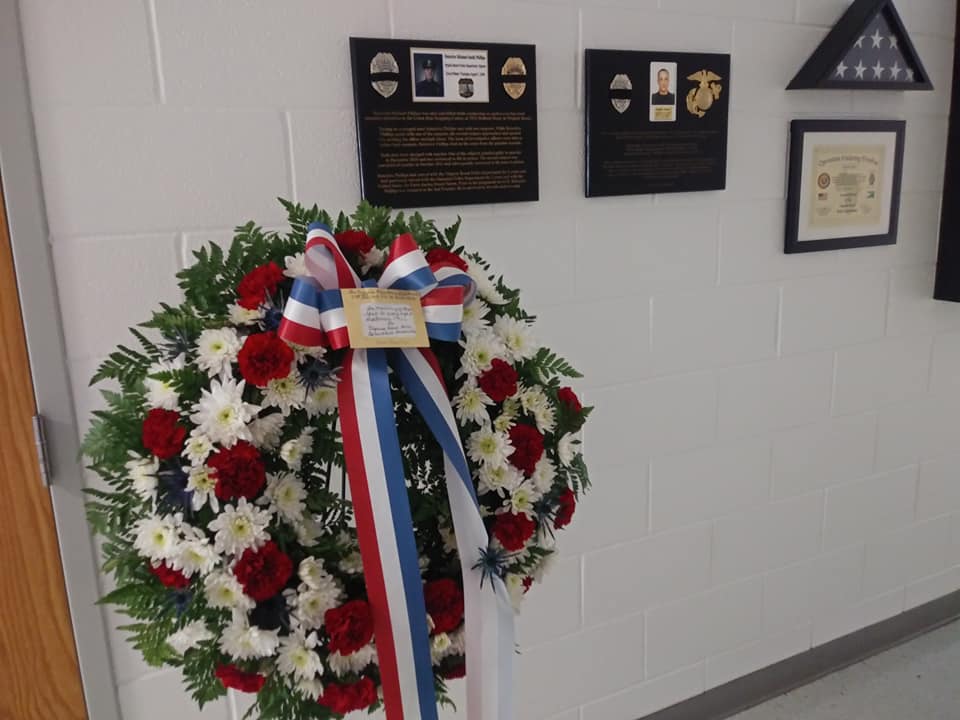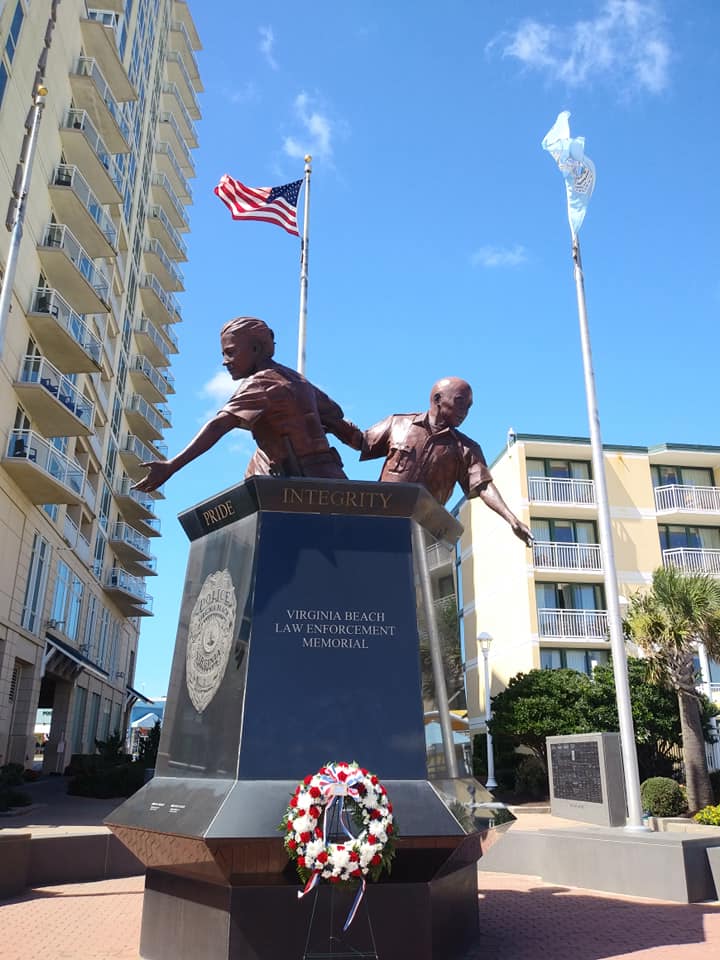 Virginia Beach Police Benevolent Association 34 posted on Facebook, "Twenty years ago the world changed instantly. Our jobs as police officers changed forever. However, the sacrifices we have always made, and continue to make, were watched by a grateful nation. Today we remember all those lost on that horrible morning, and in the battles that followed.
We mourn our brothers and sister in the PD and FD who died in the rubble and who continue to pass away decades later from the diseases of 'Ground Zero.' PBA 34 will never forget."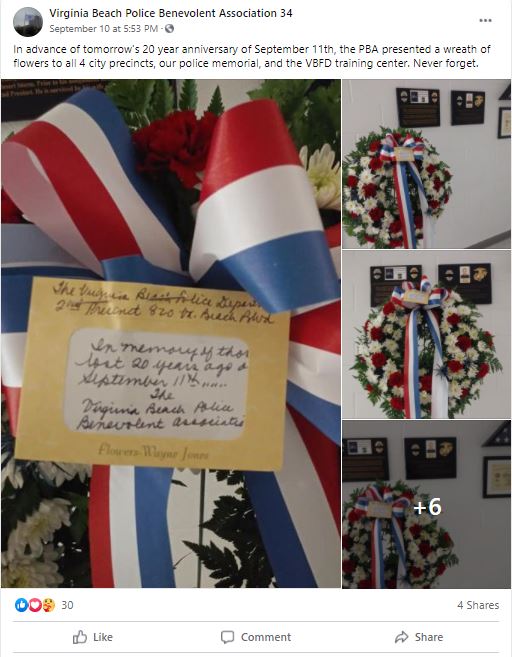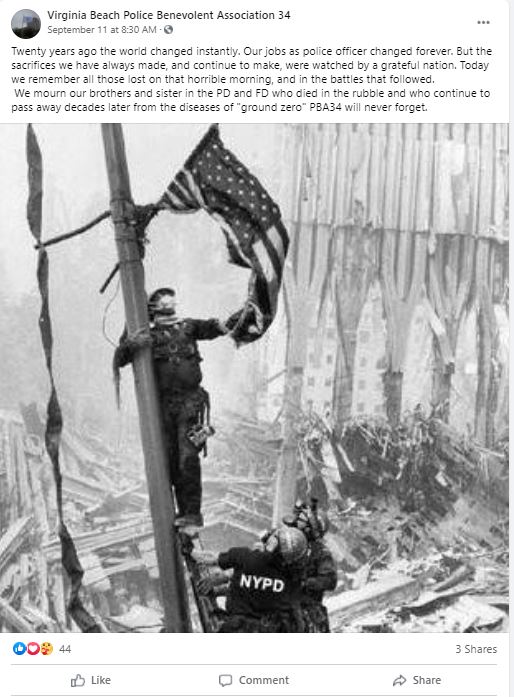 Wave Church, a local church in Virginia Beach, held a 9/11 service, during which they honored the Virginia Beach Police Department and officers. The church also donated a Traeger grill/smoker and a Yeti cooler to the 2nd precinct of the police department.