Lakewood Police Department posted on their Facebook page about Agent Martinez and her video, "Why I Serve", part of Colorado Peace Officer Standards and Training's "My Why" Campaign.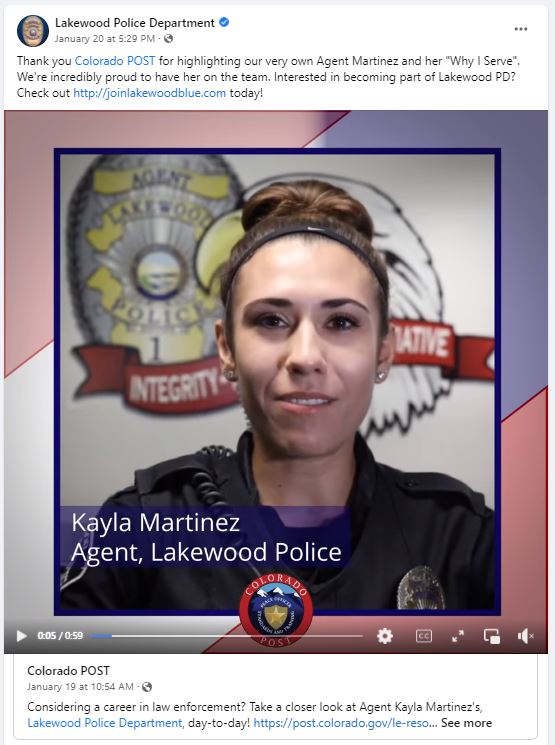 In the video, Agent Martinez shares that she has been interested in being in law enforcement or in the law for her whole life. She began by being interested in being an attorney and quickly realized that she is a people person who likes to be out and about interacting with people. She shared that being out there and helping the public is something she has always felt called to do.
Colorado POST's "My Why" Campaign features three outstanding officers in Colorado:
The "My Why" Campaign has three goals:
Create an additional outlet for recruitment.
Encourage the law enforcement community.
Educate the public and personalize the image of law enforcement.
Read more about the Colorado POST "My Why" Campaign here.