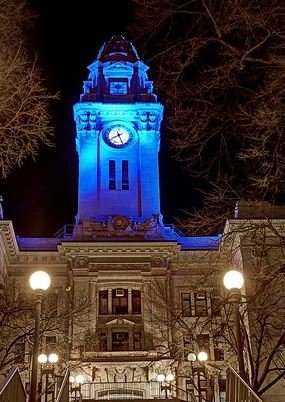 I.U.P.A. Local Yonkers Police Benevolent Association Member Detective Brian Menton was one week shy of his retirement, having served for twenty-seven years with the Yonkers Police Department, when he was shot in the stomach by a suspect in a bodega on Elm Street during a firearms investigation. Detective Menton and his twin brother Detective James Menton from the New York Police Department are part of the Westchester Safe Streets Task Force who attempted to arrest three men that day as part of an ongoing investigation.
James quickly recognized that Brian was losing far too much blood to wait for an ambulance. He put him in the back of his patrol car and drove him straight to Jacobi Medical Center, one of the best trauma centers in the tristate area. That decision, undoubtedly saved Brian's life.
Yonkers Police Department Detective and I.U.P.A. Local Yonkers Police Benevolent Association President Keith Olson spoke of James' quick thinking, "I wouldn't even say probably, even the doctors said he saved his life." President Olson and Detective Brian Menton were partners for about ten years of their careers on the Yonkers force as part of an anti-gang unit, beginning in 2000. He and other officers actually had a small gathering planned to celebrate Brian's retirement for the day after he was shot.
Of his old partner and friend, President Olson stated, "With a week left to retirement and still going out and risking your life, it just goes to show the amount of dedication and tenacity that he has." He continued, "He is the best cop that I have ever worked with. It is not even close to be honest." Olson said that Brian's desire to prevent crime is a prime example of what separates good cops from mediocre officers.
The City of Yonkers posted the above image of the Yonkers Clock Tower lit blue in Detective Brian Menton's honor with this statement from the Mayor's Office, "This week a 27 year decorated veteran of the Yonkers Police Department, Detective Brian Menton, was shot in the line of duty while serving and protecting the people of our great city of Yonkers. I am happy to share Brian is recovering well in the hospital. I ask that you please keep Detective Menton, his family, and our incredible men and women of the Yonkers Police Department in your prayers. May God continue to watch over them. This evening our Yonkers Clock Tower (#YCT) will be lit ? in honor of Det. Menton as he makes a full and speedy recovery."