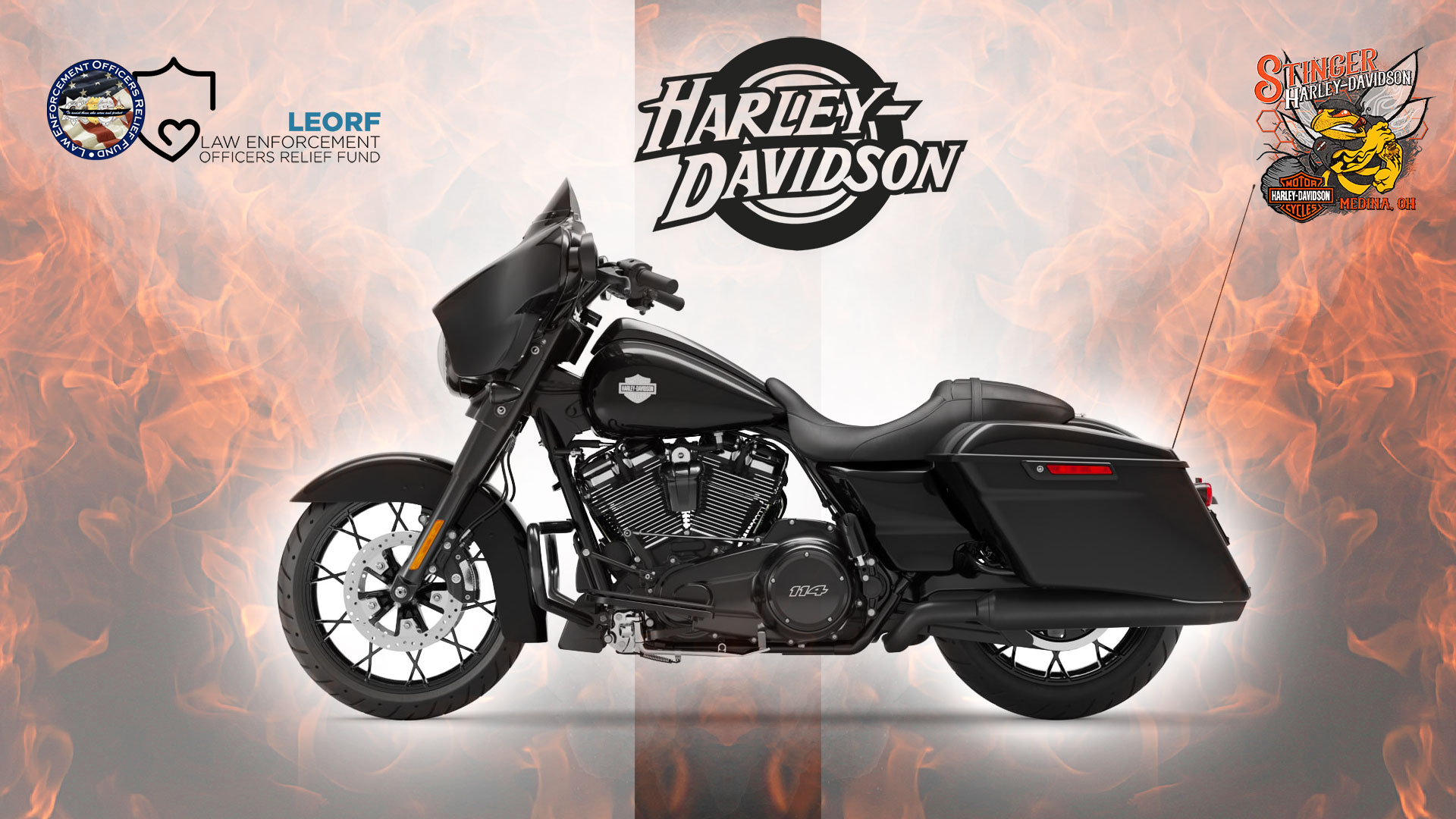 Get your ticket for the 2nd Annual Harley Raffle NOW before it is too late. The deadline to get a ticket is December 7, 2022! The drawing date for the raffle is December 16. 2022.
Thanks to the combined efforts of the Law Enforcement Officers Relief Fund and Stinger Harley-Davidson, Medina, OH, LEORF is raffling off a brand new Harley Davidson bike!
1st Prize: Grand American Touring 2022 Street Glide® Special in Black!
2nd Prize: $1,000
3rd Prize: $500
Recommended minimum donation is $25 per ticket. All proceeds will go to the Law Enforcement Officers Relief Fund, which benefits officers and their families in financial crises and when officers have been killed. LEORF is a 50l(c)(3) non-profit so all contributions are tax deductible.