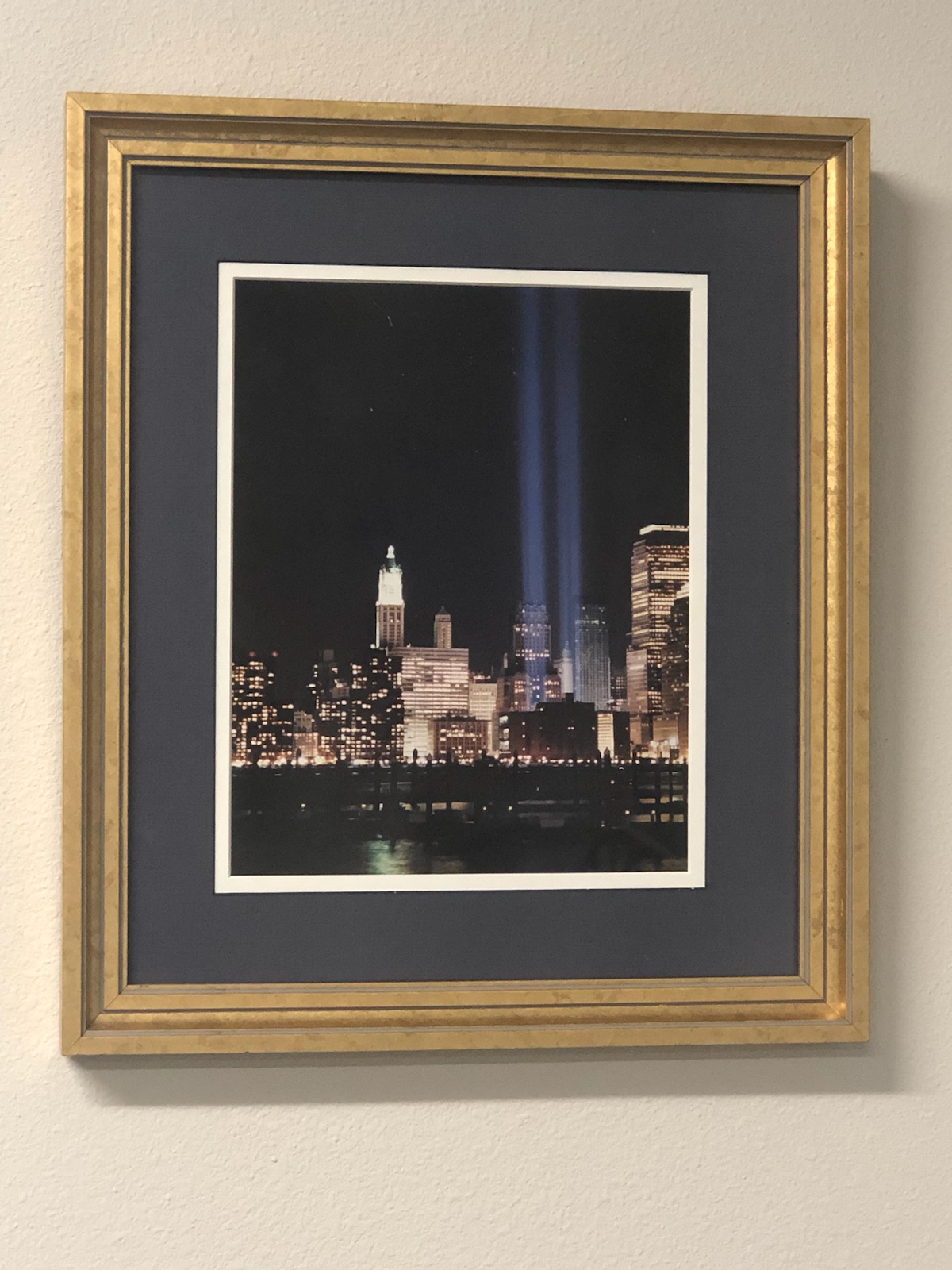 Each year that we pass the anniversary of 9/11, we must stop and reflect on the way the world was changed that day, the lives senselessly lost, the heroes who ran into those buildings to help as others ran out, the brave passengers aboard Flight 93 who sacrificed themselves and averted a greater loss of life, and the time spent afterward tirelessly rescuing and recovering victims.
We all owe it to them to think of them and remember them. If you know any first responders who served in the aftermath of the attacks or since in our armed forces to protect us as a result of those attacks, take the time to thank them for their service and sacrifice, especially on the anniversary of 9/11.
On the 20th anniversary of 9/11, the LEORF News published an article with stories from some of the heroes at Ground Zero. In that article, New York State Investigator Ronald Pierone, Jr., Police Officer John Praskey, and New York State Investigator Christopher Quick shared their stories as officers who worked a command post, rescuing and recovering victims, morgue detail, and security for the bridge, perimeter, and governor's office. Quick shared during the interview that he suffers from health issues as a result of his service at Ground Zero with his K9 who was named KB after Trooper Kenneth B. Knapp.
At the I.U.P.A. Headquarters, there is a framed photo of the Tribute in Light, created to pay tribute to the heroes and victims of 9/11. The 9/11 Memorial and Museum website discusses the Tribute in Light, "Tribute in Light is a commemorative public art installation first presented six months after 9/11 and then every year thereafter, from dusk to dawn, on the night of September 11. It has become an iconic symbol that both honors those killed and celebrates the unbreakable spirit of New York."
They continue, "Assembled on the roof of the Battery Parking Garage south of the 9/11 Memorial, the twin beams reach up to four miles into the sky and are comprised of eighty-eight 7,000-watt xenon lightbulbs positioned into two 48-foot squares, echoing the shape and orientation of the Twin Towers. The installation can also be viewed from a 60-mile radius around lower Manhattan."